SNAP, SNAP, SIZZLE, LIBRARY!

Snap, Snap, Sizzle Library increases access to books on design and pedagogy that diversify the canon by including a constellation of perspectives. This project will expand the current design library at the University of Arkansas' School of Art's graphic design program and is currently located at the Design Clinic of the same building.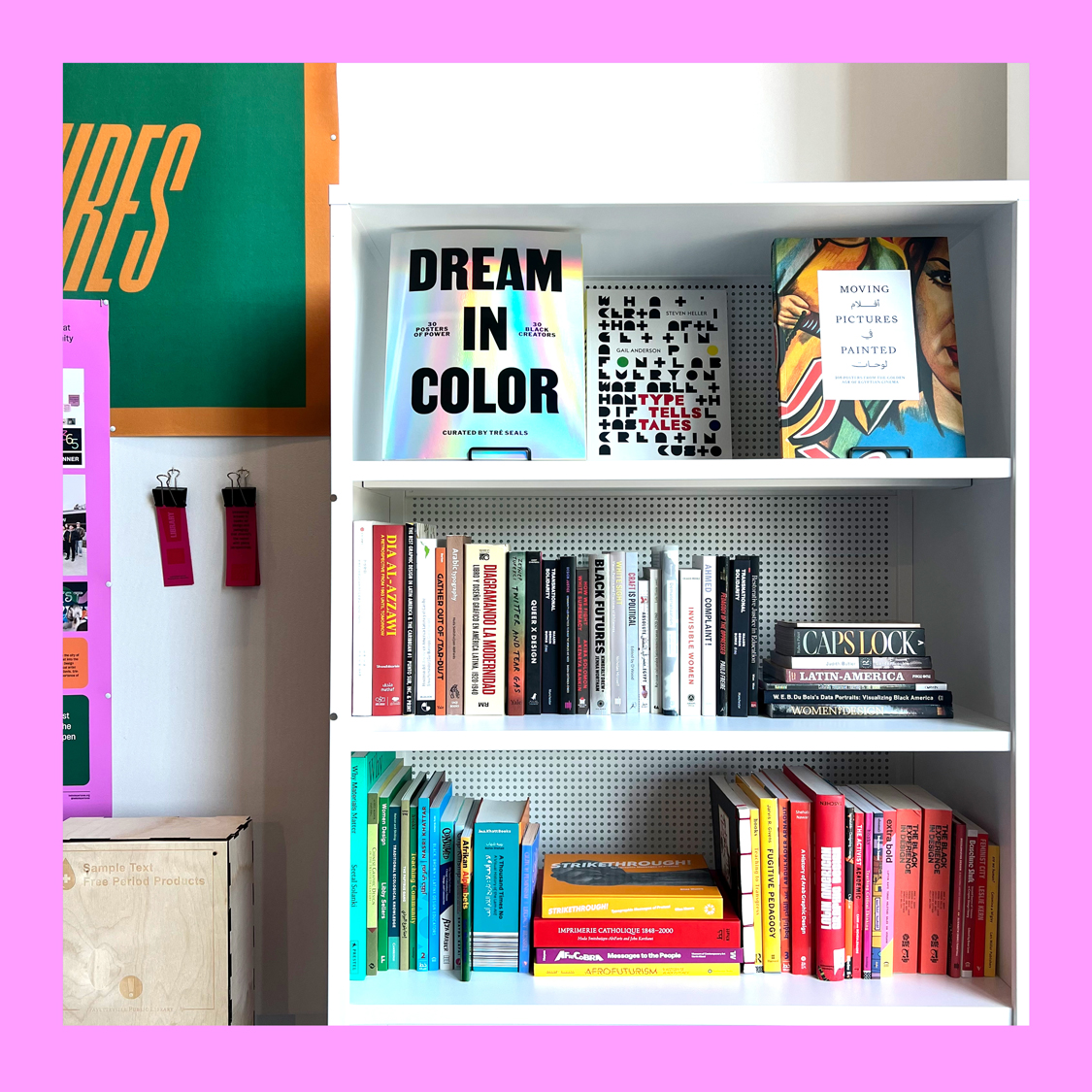 ︎︎︎ SUBMIT YOUR WORK
Help us expand our library with your work! Submit your self-published zines, books, and posters that challenge the design canon and design pedagogy to hellodepartures@gmail.com. All work must be finished and in high resolution (300 dpi). We will print them and archive them in our collection.
The project was named after Sara Ahmed's definitions of snap and sizzle in her book,
the Feminist Killjoy Handbook.
"When it snaps, it catches your attention. You might hear the snap as the start of something. A snap is only the start of something because of what you did not notice [...] A snap is a moment with history. [...] A sizzle, another kind of snap, the sound of electricity: snap, snap, sizzle."
This is a partnership with Más Libritos, a Latina-owned, intersectional feminist independent bookstore in Springdale, Arkansas centering the stories of Black, Indigenous, and People of Color communities.
Typeface: The Neue Black by Vocal Type
KIND PROJECT
The
Kind Project
uses design and public spaces to normalize inclusive conversations on menstruation and increase access to period products in the NWA community and beyond in the most dignifying ways.
With Identity Systems II + Fabrication students, Aimsley McDaniel, Blaise Keasler, Erin Enmark, Haley Tucker, Jaret Sites, Lizzie Cleveland, Stacey Trucks, Melissa Loney, and Nick Hobbs, Director of Technology, Vincent Edwards, as well as the Fayetteville Public Library, we reimagined the cold coin-operated period products dispenser for a kinder, more resourceful, inclusive, and accessible dispenser for all menstruating folx.
Hello Departures additionally provided more than a year of period products, including sustainable menstrual cups, long-lasting period underwear in inclusive sizes as well as organic tampons, liners, and pads.
We created a Kind Kit with all the brand assets and guidelines to create your own Kind Project and tools wherever you are. Anyone can use the Kind Kit as is or as a starting point to generate new assets. Feel free to reach out to us at feelfreetobekind[at]gmail[dot]com to get your Kind Kit.
Click
here
to listen to a panel conversation on menstrual equity at the Fayetteville Public Library.
This work was selected to be part of the traveling international
Fight for Kindness
2022 campaign by TypeCampus in Paris, Milan, Valencia, Veliko Tarnovo, and Fitchburg, MA.
It also won the
AIGA 365 Year In Design Award,
in the category Social Design.
"Sometimes the best solution is not to design anything at all."
— Danah Abdulla
THOUGHTS ON OVERCOMING CENSORSHIP
Historically, the dominant culture has intentionally and systemically censored marginalized communities and identities, whether through economic oppression violence, incarceration, or legislature. However, many designers have found innovative and striking ways to combat this censorship.
Tiane Doan Na Champassak: Censored
In the 1960s, publishing restrictions and cultural taboos surrounding nudity inspired creative graphic expressions of sexuality. At
this time, erotic magazines thrived despite social and legal pressure, through the inventive use of graphic elements to censor female breasts.
These included stars, musical notes, flowers, eyes, perfectly placed circles, and carefully crafted abstract shapes. The creative application of graphic symbols as a means of censorship visuall compliments the images rather than purely obstructing or erasing them.



"Censorship is a clear threat to the ideals of a pluralistic political culture, in which challenging ideas are welcomed and discussed."
— The Editorial Board of the New York Times, Sept 10, 2022
In some cases, however, dominant cultures attempt to censor bodies as well as identities. For example, in Arkansas, SB-43 has just passed the Senate and the House This bill "redefines a 'Drag performance' as 'a performance in which one or more performers exhibits a gender identity that is different from the performer's gende assigned at birth" and "performs before an audience of at least two persons fo entertainment." This bill was proposed to erase not only drag performers, but also trans, nonbinary, or genderfluid individuals from public life. This blatant attack on LGBTQ rights has been met with resistance across the state.
"Drag Queen Serving You Brunch",
School of Art, University of Arkansas
At the University of Arkansas graduate students hand-sewed large-scale banners with typographic descriptions of people that would be deemed "drag performers," and thus criminals, under this bill. The use of descriptive language, patchwork typography, and immense scale highlight the reality of the issue: queer bodies will not stay hidden, even if they can't be seen. In response to these prompt and insistent protests, the bill was reformatted to restrict "adult-oriented" businesses and nudity, rather than explicitly queer identities; further proving that smart, persistent design can enact real change.

References
Arkansas Senate Bill 43. 2023. SB43. (to add certain restrictions to an adult-oriented
performance; and to define an adult-oriented performance.)

Bourton, Lucy. 2017. 1960s Thai erotic magazines show creativity in their censorship.
It's Nice That.https://www.itsnicethat.com/articles/censorship-tiane-doan-na-
champassak-publication-051017

Carlson, Arden. 2023. Banners Against SB-43.

Kingsbury, Kathleen. 2022. Censorship Is the Refuge of the Weak. New York Times
Opinion. The New York Times Company.

HELLO DEPARTURES AWARDS
Hello Departures is committed to contributing to more diverse and equitable futures of design. These awards are designed to support Indigenous, Black, People of Color, LGBTQIA+, neurodivergent, people with disabilities, low-income, migrant, diasporic, and age 60+ individuals, and especially those living at the intersection of these identities.
The call for submissions is now closed. Winners have been announced on our Instagram page.
THOUGHTS ON
BEYOND THE UNIVERSAL: POSITIONALITY AND PROMISE IN AN HBU CLASSROOM

BY KALEENA SALES

Only 3% of professional designers identify as Black, according to the American Institute of Graphic Design (AIGA) 2019 Census report. In a career field dedicated to communicating information to a variety of audiences, diverse voices seem to be a necessity, yet, Black designers are drastically excluded.
In the book
The Black Experience in Design
, Kaleena Sales addresses this disparity, stating that
"educators are so indoctrinated in Swiss design–a grid-based, typographic system originating in Switzerland in the 1940s/1950s heavily influencing modern design education and practice–that we don't properly cultivate the talent of Black designers"
(Sales, 171). As an educator at an HBCU, Sales provides essential insight into design pedagogy in one of the oldest and most influential Black institutions in the United States. She acknowledges that HBCUs consistently produce or employ notorious artists and activists, such as David Driskell and Aaron Douglas, but designers from these schools are often overlooked and, rather, companies look to hire Black design students from predominantly white institutions.
The design industry's preoccupation with Swiss design principles and "standard" practices excludes entire communities with differing lived experiences and aesthetic interests. Rather than looking for diverse voices within the existing educational structure, design education must shift its frame of history and design to consider a pluralistic range of understanding. Sales' commentary in The Black Experience in Design leads an important conversation about the design canon, its lack of diversity, and its effects on the lives and careers of future generations of Black designers.

ReferencesAmerican Institute of Graphic Design (AIGA) in its 2019 Census report and has been widely referenced by members of the design community.

Sales, Kaleena. 2022. Beyond the Universal: Positionality and Promise in an HBCU Classroom. The Black Experience in Design. Simon and Schuster, Inc.
"Educators have a responsibility to expand and reshape the canon to include work that honors diverse experiences and audiences."
— Kaleena Sales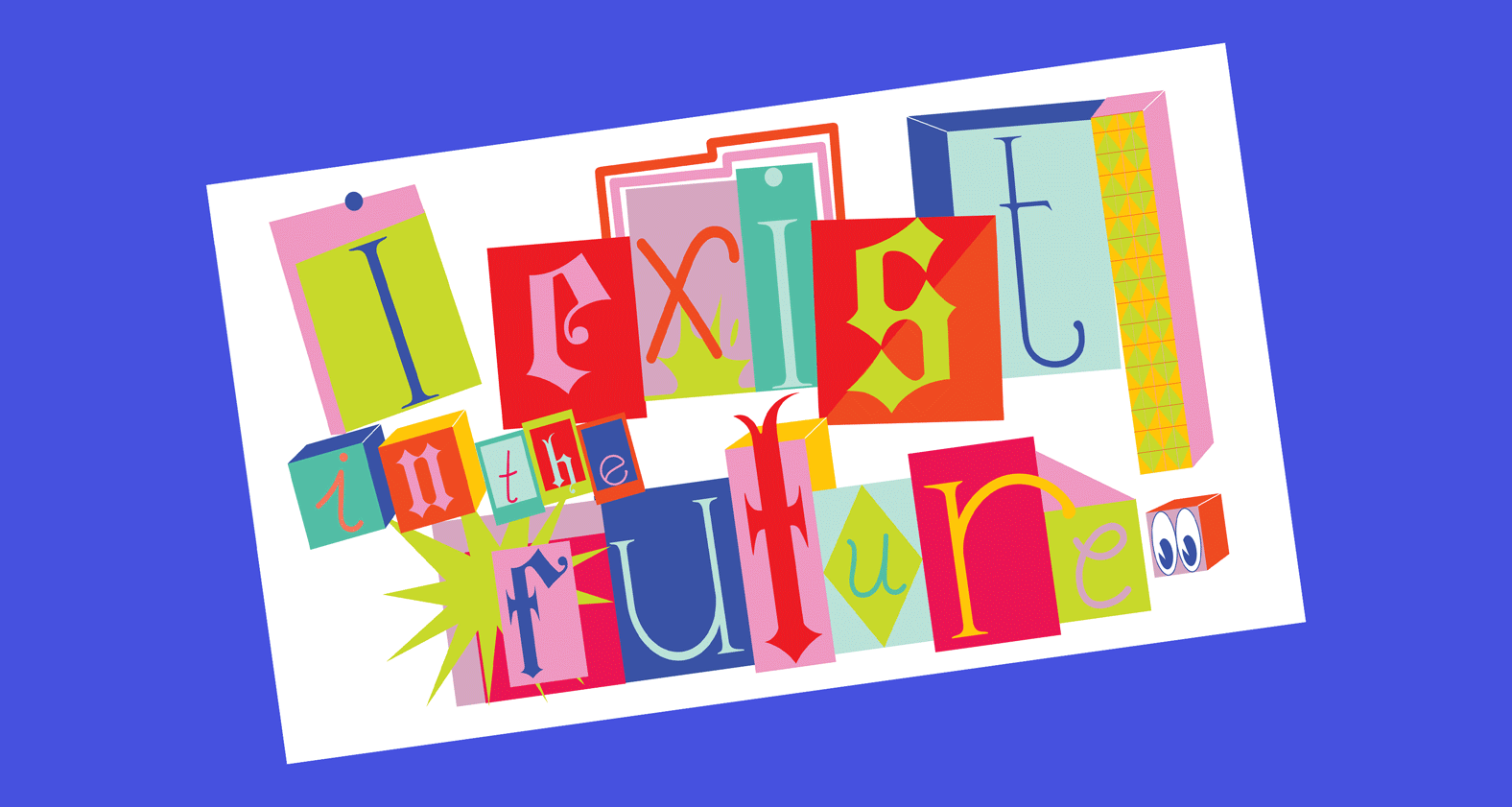 Sleet City Arts & Supply
I Exist in the Future
is a deep exploration and revival of historical found typography in Fayetteville and the Northwest Arkansas region. The project translates the past into the future visually.
Northwest Arkansas Times Newspaper, 1907
It was a semester-long collaboration between University of Arkansas' Graphic Design Advanced Type Seniors, led by professors Ryan Slone and Dina Benbrahim, and the local artist Olivia Trimble.
"If I am not imagined in your future, do I exist in it?" questions Hodari Davis. Erin Enmark, Graphic Design Senior commented that this play on words reinstates the importance of the individual, mirroring the identity of the typefaces created for this project.
The University of Arkansas Agriculture publication, led by Chester F. Williams, 1947
Photograph of Fayetteville Farmers Market, 1974. The Campbell-Bell building dates back to the 1880s and is the town's oldest department store building.
Rachel Peters, Graphic Design Senior, expressed that their exploration of type from the past allows their mural to reference Fayetteville's history while creating an optimistic message for what's to come.
I EXIST IN THE FUTURE

Historic Lafayette St Bridge
As educators, we envision this project to continue preserving and celebrating the rich visual history and identity of Fayetteville and the region in the next few years to come, within and beyond Arkansas.
Stickers are sold at Sleet City Arts & Supply and all proceeds will go to NWA Equality.
"Liberating education consists in acts of cognition, not transferals of information."
― Paulo Freire
THOUGHTS ON DECOLONIZING DESIGN


Is decolonizing design a performative act?

"I'm going to decolonize my breakfast, it's a word you can use in front of anything." — Danah Abdulla

Saki Mufandikwa asks, "What are they decolonizing to?" He responds, "Only someone who has experienced the sting of colonization themself can decide that question."

Courtesy Toni Maraini Archive, Photo: Mohamed Melehi


Art Historian and Anthropologist Toni Maraini taught the First Art History course dedicated to Africa, at the School of Casablanca in 1965. After Morocco received its independence from the protectorate in 1956, a new civic awareness emerged and impacted creatives seeking to reconsider their role in society. Drawing on and interpreting the Bauhaus Manifesto, the school engaged models of rethinking the relationship between arts, crafts, design, and architecture within a local context. Decolonizing design goes hand in hand with decolonizing the land.
TDC's
EZHISHIN
Hello Departures sponsored undergraduate and graduate graphic design students, Sophia Milligan and Shalom Joro Yabilsu, to attend and participate in Type Directors Club's conference Ezhishin — the first-ever conference dedicated to Native North American typography on November 11 and 12, 2022.

In a design canon that has historically been ignoring indigenous perspectives, this conference is an important step toward inspiring more creatives, especially students, to contribute to this typographic space.

"After all, it is this noticing that makes things real."
— Sara Ahmed
DESIGN RESEARCH INTERNSHIPS
Hello Departures internships are designed for graphic design students to start out their careers purposefully.





Will Watson is the 2023–2024 research intern.

Previous research interns:
Erin Enmark, 2022
Kayla Spear, 2021
ON HELLO DEPARTURES' BRANDING

Hello
an expression or gesture of greeting
Departures
Plural. Deviations from an accepted, prescribed, or traditional course of action or thought.
"The wordmark is designed with Inge, a variable font that features slanted and back-slanted characters. The logo utilizes both of the slanted options in juxtaposition to create movement and tension alluding to Hello Departures' ever-evolving presence in the design world.
The word 'Departures' leans forward to move the viewer's eye from left to right, capturing Hello Departures' forward-thinking and progressive approach to community building."
— Beatriz Lozano
Founded and directed by Endowed Assistant Professor of Graphic Design, Dina Benbrahim.

---
REACH OUT ︎︎︎
hellodepartures@gmail.com